Civil partnerships
Tue, 15 Dec 2015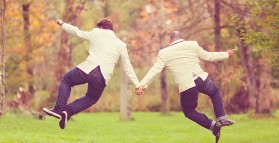 Earlier this month a bill to change the relationships legislation was passed to allow couples to have a state recognised civil partnership ceremony prior to the registration of their relationship.
From an intended start date in April 2016, couples regardless of their sex, may choose to hold a civil partnership ceremony, when registering their relationship as a civil partnership.
The bill renames the Relationships Act 2011 as the Civil Partnerships Act 2011, and allows the registration of civil partnerships—instead of registered relationships. Current registered relationships will also be known as civil partnerships.

Share / Bookmark