Evidence of Divorce in Australia
Thu, 2 May 2013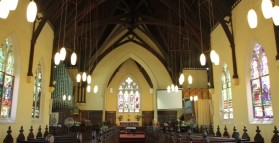 For divorces granted in Australia, the required evidence of divorce will depend on when the divorce was granted.
| | |
| --- | --- |
| When Divorce Granted | Required Evidence of Divorce |
| 5 January 1975 to 1 July | 'decree absolute' |
| 1 July 2002 to 3 August | 'certificate of divorce' |
| 3 August 2005 to 13 February 2010 | 'certificate of divorce |
| 13 February 2010 to 17 December 2011 | 'divorce order' |
| from 17 December 2011 | current 'divorce order' |
The Family and Federal Magistrates Courts generally e-mail electronic PDF copies of divorce orders. Only one copy of the divorce order is produced and that is given to the applicant. If you wish to get re-married and do not have a copy of your divorce paperwork, then you will need to either apply to the Family Court for a copy of same, or ascertain if your former spouse may be willing to lend you theirs for the purpose of filling in marriage documentation.
Similarly if you have lost your divorce documentation and you were divorced in Australia, you will need to request a new one from the court that issued it in the first instance.
If you were divorced overseas, you must provide your authorised celebrant with divorce documentation from the country where the divorce was granted.
An annulment granted by a church is not the same as a court issued annulment and does not demonstrate that a person is free to marry. By example, if a party was granted an annulment of their marriage by the Catholic church but has not been legally divorced, then that party is not free to marry and will have to go through the divorce process before being able to re-marry.
Allow Eileen Riley, Brisbane Marriage Celebrant, help you plan your special day. Contact Eileen with any inquiries to help you get started with your Brisbane wedding ceremony.

Share / Bookmark
Tags: Divorce, Evidence Of Divorce