Marriage & Divorce Statistics
Tue, 15 Jan 2019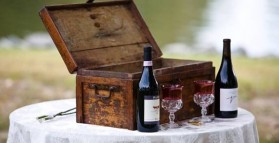 The Bureau advised that there were 112,954 marriages registered in Australia in 2017 and 49,032 divorces granted that same year. This was a decrease of 5,447 marriages performed however the divorce rate increased by 2,428.
The median age at marriage for males in 2017 was 32.0 years and for females 30.1 years. The majority of marriages continue to be overseen by civil celebrants: - 73% of marriage celebrants are religious celebrants, and 27% are civil celebrants;
- 27% of civil celebrants perform 78% of all marriages.
As at 4 December 2018, there are currently 8,266 civil celebrants in Australia. The average number of marriages performed per civil celebrant per year is 10.3.

Share / Bookmark