Wedding Dates - Most popular times for Weddings
Sat, 19 Oct 2013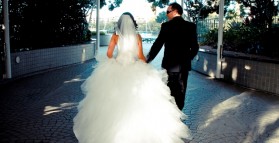 When you think about planning your wedding, you need to also think about the time of year in which you want to be married.
In Brisbane, the most popular wedding months are September and October (in Spring) and in March and April (around Easter). This is because those months are when the weather is most predictable and generally more pleasant. It is not too hot and not too cool, and the summer storms have not yet started.
You need to remember that most wedding providers can only accommodate one booking at the time and date that you want. Therefore, if planning a wedding in the busier months, you should think about booking your venues, reception, celebrant and other services up to a year in advance to ensure that you get exactly what you want. If you don't do this, then you will need to be flexible with times and dates.
And never forget if having a wedding by the sea, consider tide times if you want water views in your background and not mud flats.

Share / Bookmark
Tags: Beach Weddings, Prebook Weddings, Wedding Dates