Evidence of Date and Place of Birth
Wed, 8 Aug 2012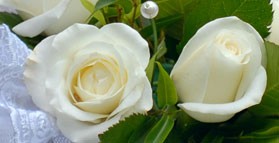 Each party to a marriage must give their authorised celebrant evidence of their date and place of birth before a marriage is solemnised. The following documents are acceptable as evidence of a party's date and place of birth:
An official (original) certificate of birth
A statutory declaration from the party stating that it is impracticable (this does not mean not practical; it means impossible) to obtain an official birth certificate and the reasons why, and
To the best of the declarant's knowledge and belief and as accurately as the declarant has been able to ascertain, when and where the party was born, or
A passport issued by a government of an overseas country
If the document a party provides as evidence of their date and place of birth is written in another language or alphabet, the couple should seek a translation of the document by an accredited translator. The NAATI website has a list of translators.
(www.naati.com.au) (Telephone 1300 557 470)
As your Brisbane Marriage Celebrant, I am here to help you!
Can I help you with your Brisbane wedding day ceremony?

Share / Bookmark
Tags: Date Of Birth, Wedding Date Of Birth, Birth Certificate
Related Articles